Seattle Market Week
Spinster Sisters Co. is making its debut at Seattle Market Week this summer! We are proud to be part of the showroom of The Barron Collection Ltd.
August 18th - 21st
Washington State Convention Center
August 16th - 21st
Showroom 201 at the Seattle Mart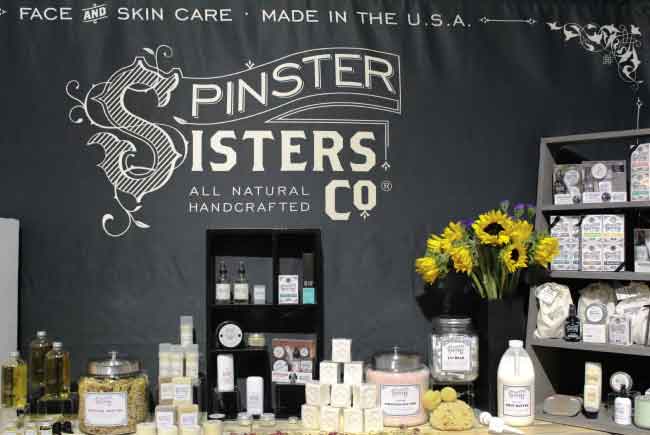 NY NOW: The Market for Home, Lifestyle & Gift
Spinster Sisters ♥ NY! We're back for NY NOW this August at the same booth location to share our Sustainability Award winning salt soaks plus the rest of our hancrafted skincare line.
August 20th - 23rd
Booth 7931
Javits Center
Grand Opening Party
We're celebrating the Grand Opening of our pop-up Mercantile! Join us for free drinks, free food, free fun - did we mention free drinks?
September 16th
3pm - 7pm