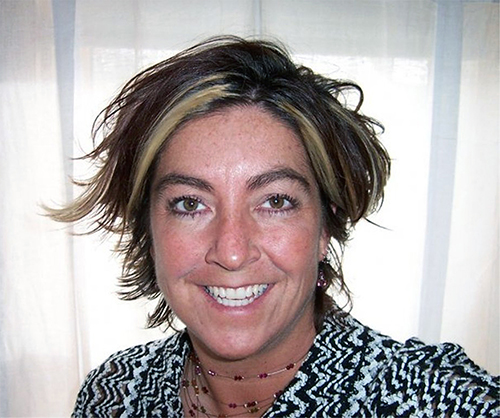 In the Beginning
The dream of Spinster Sisters Co. was born in 1994 when Kelly Perkins realized that she and her friends needed an alternative to the witches' brew of chemicals that many modern skin care products represent. Kelly studied up on how to make soap, and made a few batches for Christmas gifts. She had some left over, and stuck her "toe in the water" and sold at her first craft fair.
In 2004 Kelly met the cutest, smartest and funniest man she could ever have hoped for and got married. (See, Spinster Sisters Co. is a lucky name!) In 2011, she realized that Spinster Sisters was her passion, and decided to get serious, and take the leap and that is where the Spinster Sisters story really starts.
Kelly started selling Spinster Sisters Co. products regularly at local markets on the Colorado Front Range in 2011. A year later, she quit her day job as a business analyst and devoted herself to Spinster Sisters full-time. By 2016, Kelly had hired on four full-time employees and four part-time employees. Spinster Sisters Co. had opened two stores in Denver and retrofitted a warehouse in Golden to become the Spinster Sisters Co. headquarters and production facility.
The Evolution of Spinster Sisters
The Spinster Sisters Co. line grew quickly to expand from bath soap into other skincare categories where there is a need for thoughtful, natural alternatives to mass-produced products. One example is our shaving soap. When we thought of the pile of empty aerosol shaving cream cans that many men and women generate in a given year, it was obvious that another solution was needed. Our solid shaving soap we developed results in almost no waste. It leaves no cans to recycle, and even the shrink wrap we use to package it is compostable.
From our humble beginnings, offering only a couple different soaps, the Spinster Sisters Co. Microsoapery has come a long way. We now offer over 30 different "flavors" of wonderful, fragrant, luxurious and moisturizing handmade soaps, as well as a full line of shaving products, moisturizing lotions, salves, soaks, scrubs, and more.
Simple, Natural, High Quality Ingredients
We work hard to use raw ingredients that are simple and recognizable, such as olive, coconut, palm, castor, jojoba, sweet almond, avocado and hempseed oils. We love cocoa and shea butter, and buy our shea butter fair-trade from women producers in Ghana (
www.globalmamas.org
). We also grow many of the herbs and botanicals that are used in our products and our other ingredients are sourced locally whenever possible.
We use simple, recycled, or recyclable packaging to conserve resources and reduce waste. In both our business and our personal lives we make a concerted effort to reduce our energy consumption and to live in a sustainable fashion. We are obsessive recyclers and rabid composters.
It's all thanks to you!
We are proud of the pure, natural and healthy products that we produce, and we appreciate all of the support and encouragement we have received so far! We strive to offer the very best in quality and service to our customers. We would love to hear from you. Contact us anytime at
suds@spinstersistersco.com
with feedback, new product requests, flavor requests, complaints about the weather, or just to say hello. And finally, thanks for stopping by. We appreciate you more than you could ever know!